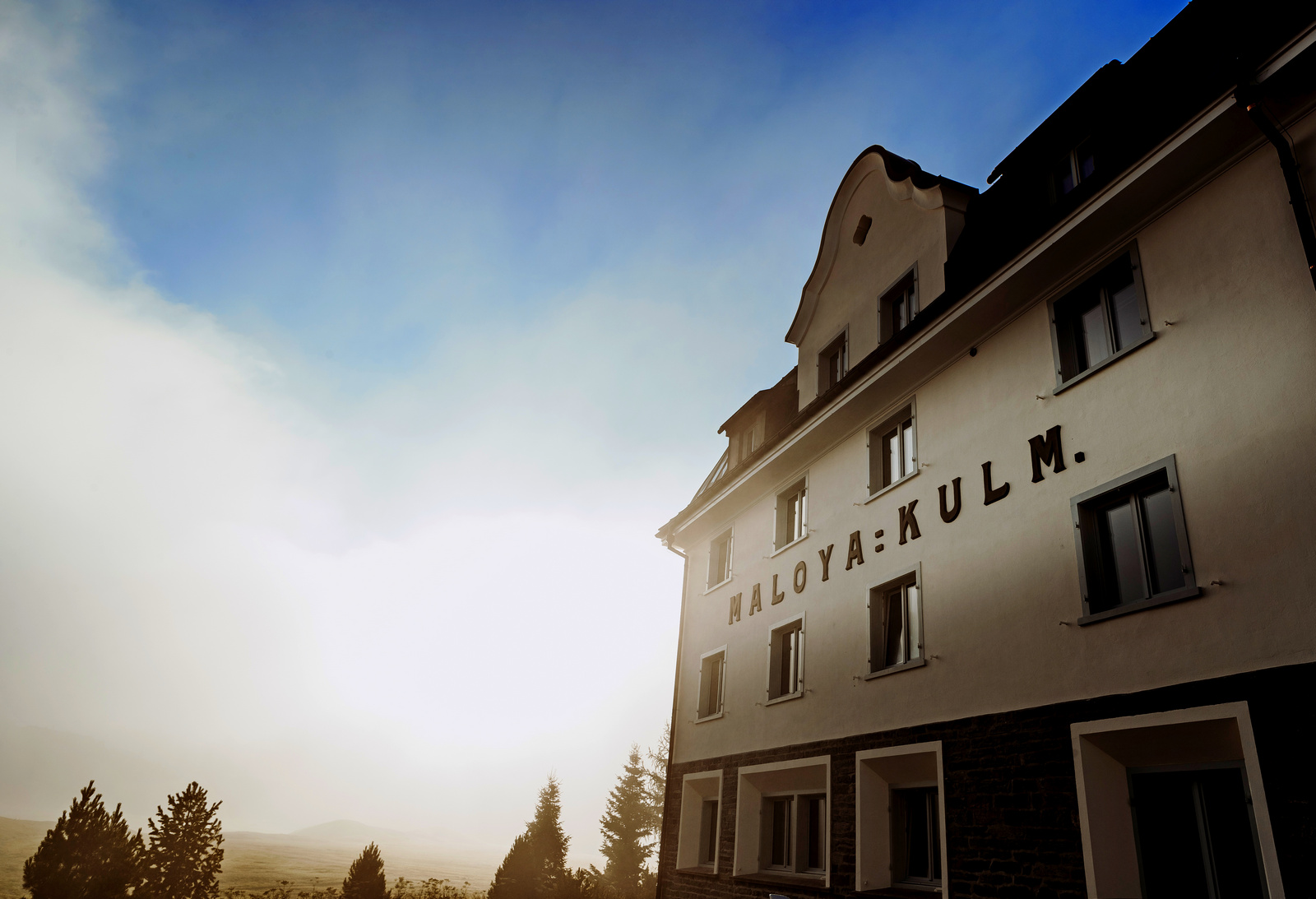 Dear guests,
the long awaited moment is here. After this break, the opportunity came for a new challenge, which we greeted with great enthusiasm from the first moment. From Monday, June 8, 2020, we are here in Maloja Kulm to start our new project: to welcome you with the spontaneity that distinguishes us and that you know.
The Maloja Kulm is located at the beginning of the Engadine, in the Val Bregaglia, at 1,800 meters, exactly at the pass of the Maloja Pass – above the clouds, as we like to say. We are ready to receive you with the joy and attention that characterizes us and to offer you an oasis of relaxation – in the middle of nature without having to forego any comfort.
The Maloja Kulm has been carefully renovated. On arrival you can breathe in the history of this place in the large rooms on the ground floor. The rooms are spread over three floors (and are accessible by lift) and each has its own peculiarity, which makes it unique. Find out which is the best choice for your stay. Our gourmet page can be found in our food and wine suggestions: Chef Christian Loggia and his brigade prepare seasonal, typical and at the same time innovative menus. In the restaurant with its large windows you can enjoy the magnificent panorama of the surrounding mountains.
The Maloja Kulm is looking forward to letting you experience sociable moments in the historic Stüva Colani or in the tavern, to serve you a coffee on the terrace, to make it easy to get together in the bistro or to offer you relaxation in the sauna on the first floor. We take care of everything: children can have fun in a room specially designed for them, athletes do not have to worry about their equipment being left unattended thanks to the place at their disposal, and there is free WiFi for those who have all the latest news want to stay up to date…. Your four-legged friends are welcome.
That is why we renew our invitation to visit us in this idyllic landscape, which inspired writers so much and attracted artists like Giovanni Segantini to live here. We hope that the Maloja Kulm will also become your second home, your home of the heart. We thank you now.
We are here for you
Oria & Marcello Gervasi
Maloja Kulm Strada Cantonale 302 – Maloja (GR) – +41 (0)81 834 19 16 –  info@malojakulm.ch
PS: If you don't feel like traveling at the moment and would like to give yourself or someone something of this magic, you have the option of creating a voucher for an overnight stay or for a restaurant. With a single click directly to your home.