Company meetings and special events
Maloja Kulm can be the ideal place for your business events or family celebrations, class reunions and much more.
Meetings and incentives at Maloja Kulm
Surrounded by the Bergell mountains, just a few steps from Lake Sils in the Engadine, you can immerse yourself in your meetings in complete tranquillity.
The Maloja Kulm has two conference rooms that have retained the characteristics of the past: the tavern and the Stüa Colani. However, there will be no shortage of modernity: technical equipment, WiFi, secretariat and more as required.
We offer you tailor-made services: from the welcome coffee to the break, from a light lunch to a sumptuous dinner, always with attention to detail that characterizes us. Below you will find out how the Maloja Kulm restaurant and other areas can provide the ideal setting for your event.
Special events in Maloja Kulm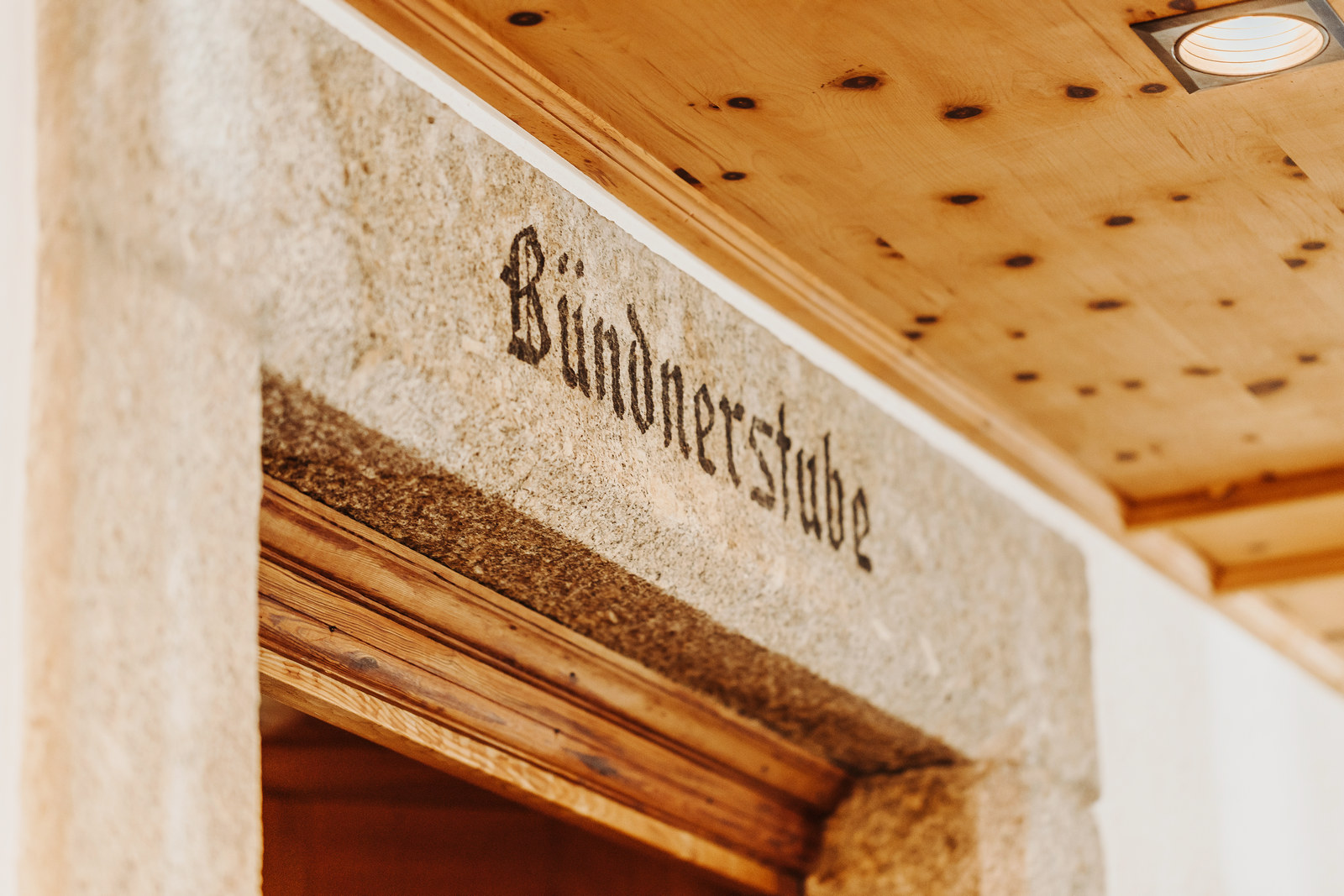 Are you looking for a breath-taking view that can make your special event even more unforgettable? Then the rooms of the Maloja Kulm are just right for you: in addition to the tavern and the Stüva Colani mentioned above, birthdays, christenings, anniversaries can also be celebrated in the Bündnerstube or in the restaurant. But not only … In Maloja Kulm you can organize your private parties, such as for received diploma, wedding dinner, aperitif and so one.
In order to make these occasions even more precious, sophisticated menus will not be missing, among the many suggestions from our chef,de cuisine they will be individually tailored to you.
Our skills at your disposal
Among the various services we offer for instance free printing of menus and other papers. Welcome drink or digestive? Our cosy bar is the right place to admire the view, located next to the reception, where Oria and her staff will welcome you. As the festivities fade away, we hand over the coat that we kept in the cloakroom from the beginning of the day.
Capacity of the rooms:
Stüa Colani: 8/10 Persons – Taverna:12/16 Persons – Bündnerstube: 22 Persons – Ristorante: 40 Persons – Terrazza: 65 Persons